General Dentist in Edmondson Park
Where good oral health begins.
At Ed Square Dental we want you to have the healthiest and happiest smile possible. One of the best ways to achieve this is by keeping up with your general dentistry needs. We offer many general dental services and extra gentle care to help you get there.
General Dentistry Services
Wisdom teeth are the last teeth to erupt, they usually come through in early adulthood. There is often not enough space for them, so your teeth can become overcrowded. Removal is a common procedure. We offer gentle removal under local anaesthetic with sedation options available, along with comprehensive aftercare to optimise healing.
Apart from wisdom teeth removal, there are other reasons you may need teeth extracted. It could be due to decay, overcrowding or infection. Teeth will generally be extracted under local anaesthetic. It is a reasonably quick procedure. If you require more complex removal, your dentist will be able to advise you on a course of action.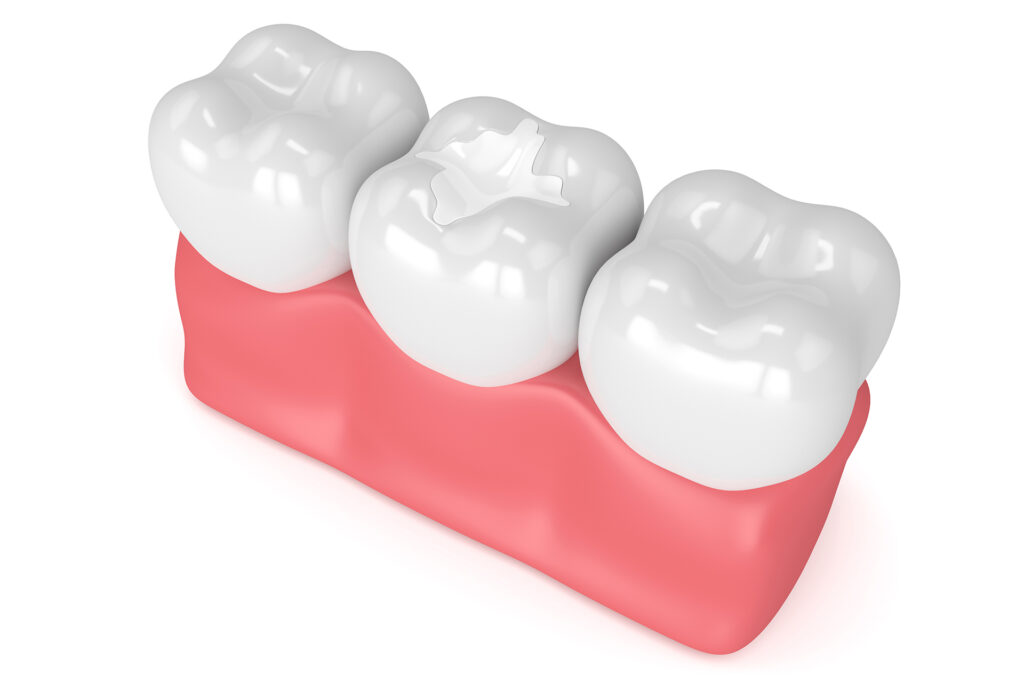 Often common in children, dental fillings can be required at any age. It is important to fill any cavities to prevent further decay and damage from occurring. It is a simple procedure, with minimal downtime.
Root canal therapy is a treatment used to save a tooth where the pulp has become infected. Pulp is the innermost layer of your teeth. It can become infected because of prolonged tooth decay. Your dentist will clean out your tooth and place a protective layer on top.
The most important step in preventing dental problems is regular check-ups with your dentist. Ideally done every 6-12 months. Your dentist will thoroughly assess your teeth, checking for any signs of decay or damage. This may also require x-rays to be taken, for a more in-depth look.
Once the check-up is complete your dental hygienist will professionally clean your teeth, removing any plaque build-up. Check-ups and cleans are key to good oral health and a happy smile for life.
Sleep apnoea is a serious sleep disorder, it causes obstructions of your airways leading to issues with sleep. A mouthguard can be used to help milder forms of this condition.
Your dentist will make a custom-fitted mouthguard for you. The mouthguard works by pushing your tongue and lower jaw forward which can help keep your airways open.
At Ed Square Dental we are passionate about all things dentistry. Our aim is for all of our patients to have a healthy smile that they're proud of. At our Edmondson Park dental practice, our focus is on you. We genuinely care about your results and want you to have a pleasant experience every visit.
Ed Square Dental is a locally run family dentist with a commitment to top quality dentistry. We keep up to date with all the latest technology for all our dentistry treatments. Our friendly team is always happy to help. We know that no two smiles are the same. We appreciate your individuality. At your Edmondson Park Dentist, we will tailor your dental experience to suit you.
Our Friendly General Dentists
Our friendly team of highly trained dentists have years of experience behind them. That's why we can offer top quality service. We are patient focused, making sure you are always comfortable and relaxed. No matter what treatment you're coming in for, you can rest assured you're in the best hands.
A healthy smile for life begins with a general dentist you can rely on.
We Also Serve Patients from the Following Areas