Ed Square Dental is a family run practice with a patient-based focus. We aim to deliver top quality services to you and your family. Our friendly team is compassionate and highly skilled. We will always put you first. Our main priority is making you feel comfortable and satisfied with whatever dental treatment you are undergoing.
Having healthy teeth is a life-long commitment. We want to build relationships with all our patients. We will be with you every step of the way and help you achieve your best oral health and smile goals. Our care extends beyond our clinic doors, we are always here to help.
We value all our patients and want you to enjoy coming to the dentist.
At Cranebrook Dental, we are especially invested in building relationships with our patients. Our staff both live and work within the Cranebrook community, which is why our care extends beyond our clinic. Including education about best practices for dental care at home too.
No matter the age or needs of our patients, we value the trust placed in us and our aim is to continue to repay that trust with an outstanding level of care.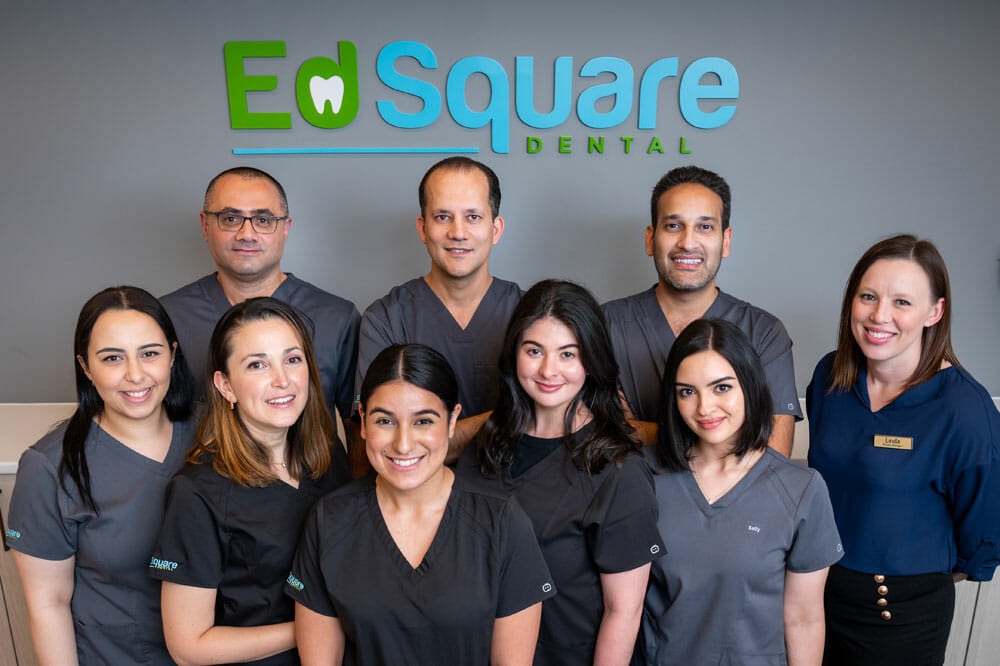 We don't want a visit to the dentist to feel like a chore. Our aim is to have all our patients feeling comfortable and excited about their dental journey. At Ed Square Dental we are passionate about good oral health. We believe education is key for developing good oral health habits.
Our dentists will talk you through any treatment you decide on and be sure you understand the whole process. Our staff are always happy to help and answer any questions you may have.
Why Patients Choose Ed Square Dental
The combination of our unique patient experience and comprehensive care is what sets us apart from the rest. At Ed Square Dental we don't compromise on quality. Every patient is unique, as are their teeth so we provide personalised care for each of our patients.
Our aim is to provide affordable care for the whole family. We want to build patient relationships that will last a lifetime. You'll feel right at home in our friendly environment.